Welcome
Welcome to the site!

I am super elated to have you here viewing the contents of the blog. After many years of contemplating "putting my business out", I decided to create this site as a point of reference to others who, like me, have dealt with life altering addictions. Regardless of the "type", I have discovered one of the commonalities of them all, SHAME! This blog is my way of declaring, I'm not ashamed anymore. Of course it takes some courage to show the world the skeletons in your closet, but if one bone that falls out can help, it was worth it!
[td_block_2 category_id="" limit="6″ offset="5″ custom_title="DON'T MISS" td_filter_default_txt="All" ajax_pagination="next_prev" header_color="#4db2ec"]
[td_block_7 limit="3″ custom_title="MOST POPULAR" td_filter_default_txt="All" ajax_pagination="next_prev" sort="random_posts"]
Now Available On Amazon
What happens when the trauma of a hidden childhood molestation meets the call to ministry? Journey through the pages of The Preacher And His Porn, and follow the real life account of William Avery, who finds himself haunted by the scars of his past, while trying to convince others that his life is in order, while collapsing everyday. He finds the power and hope he needs to not only accept his pain, but embrace it, as it will be the catalyst to help others find hope as well.
[td_block_15 category_id="" limit="5″ custom_title="LATEST ARTICLES" td_filter_default_txt="All" ajax_pagination="next_prev" sort="random_posts"]
[td_block_4 category_id="67″ limit="2″ custom_title="EXCERPTS FROM THE BOOK" td_filter_default_txt="All" ajax_pagination="next_prev" header_color="#c7272f" sort="random_posts"][td_block_4 category_id="2″ limit="2″ custom_title="CHURCH LIFE" td_filter_default_txt="All" ajax_pagination="next_prev" header_color="#107a56″][td_block_4 category_id="67″ limit="2″ custom_title="REFLECTIONS" td_filter_default_txt="All" ajax_pagination="next_prev" header_color="#e83e9e" sort="random_posts"]
[td_block_9 category_id="" limit="3″ td_filter_default_txt="All" ajax_pagination="next_prev" sort="random_posts" custom_title="JUST IN CASE YOU MISSED IT"][td_block_18 category_id="66″ limit="3″ td_filter_default_txt="All" ajax_pagination="next_prev" custom_title="REFLECTIONS"]
Welcome to WordPress. This is your first post. Edit or delete it, then start writing!
Inserted a dollar into the well oiled machine, as the lights fade, smoke raised and attention to the big jumbo screen…. was turned. Flyers, choirs, and honorariums that are higher than a Chrysler 300 with Pirelli low profile tires…but we keep rolling right along, as if the fire is ignited by the repetition in the song….We've figured it out! You take a pencil and a calendar, and mark a date, Where you anticipate the heavens opening up with a quake…of sorts! Power falling… Prophetic calling, People pierced in their convictions and start balling…pass the tissue please! Emotional adrenaline rushing thru…from the pulpit to the door, from the front to back pew… But where is God? A convenience it has become to fill the calendar with events Who cares if its "planned", the people will be content! Revival isn't any different than service on Sunday! They aren't expecting anything new anyway…. No devotion, just emotion, and this sort of notion that the most popular preacher has just the magic potion… To fill the seats….OH AND THE TREASURY! Revival, Revival? Hold up just one minute, Why do you keep having revivals when He's not in it?
So you entered into church leadership full of enthusiasm and fresh ideas. And for a season, a lot of those ideas worked. You saw your ministry grow, people come to faith and the mission advance. But times change. And—these days especially—culture is changing faster than ever before. As a result, the shelf life of ideas, assumptions and approaches is shorter than it has ever been. What used to work, doesn't. Not anymore. The challenge is to know what's stopped working and what hasn't. Not everything that worked a decade ago in the church was great. But the truth is many churches saw growth anyway. And that's changing and will continue to change. What got you here won't get you there. Here are 9 things that used to work in ministry a decade ago that aren't nearly as effective as they used to be.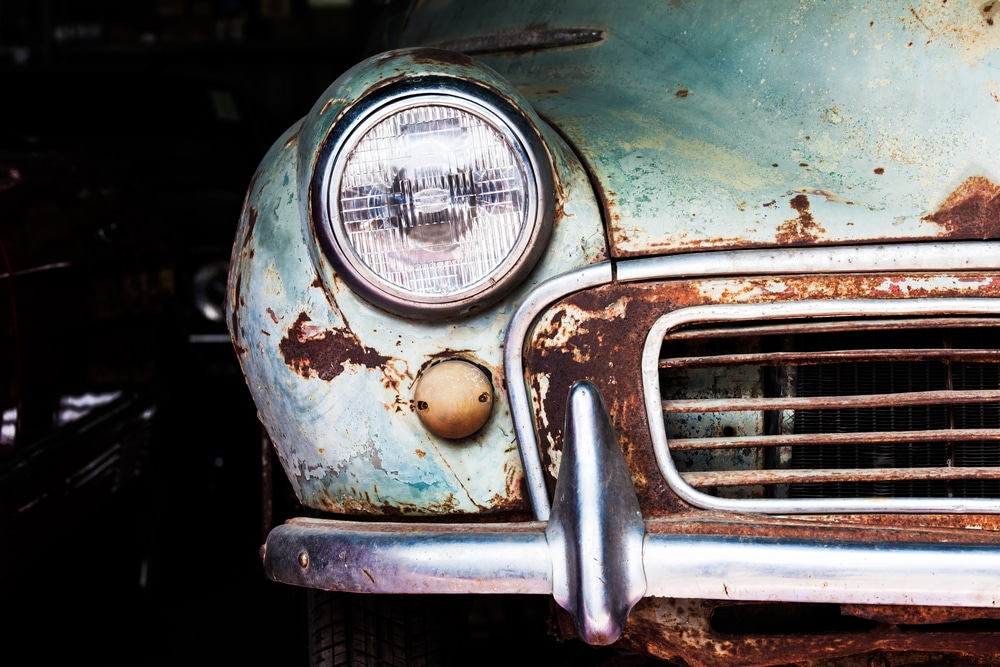 1. RELYING ON AN AUTOMATIC RETURN TO CHURCH
There was a day when you could fairly safely assume that once young adults got married and had a child, they would automatically come back to church. Those days are gone or largely gone. (You can catch more about what's changed in
Episode 24 of my podcast where I interview David Kinnaman
, President of Barna Group). The average unchurched person doesn't think about going to church anymore than the average Christian thinks about going to synagogue. It just doesn't cross their mind. Having an exceptional next generation ministry that reaches 
out 
to the community is critical. Want a better way to impact families? I know of no better approach
than this
. The
Orange strategy
is the strategy we use, and our kids' ministry is the fastest growing ministry at our church. You can't assume families will reach out to you, so you need to reach out to them.
2. APPEALING TO PEOPLE OUT OF GUILT OR OBLIGATION
The number of people who feel guilty about not being in church on Sunday shrinks daily. Ditto with the number of people who will serve at a church because they feel they 
should.
Interestingly enough, Jesus never appealed to people out of guilt or obligation. He invited people. The future church will as well.
3. SIMPLY BEING BETTER THAN OTHER CHURCHES
When people went to church, being a better church than other churches got you mileage. Most people no longer go to church. Saying "we have a better church" is kind of like saying "we have better, organic, locally grown watercress" at a burger cook-off. Most people just aren't going to buy. Better isn't going to get you the mileage it used to.
Different
will. The church is an alternative. And an alternative, clearly and effectively presented, will do far better than simply saying we're better than something you weren't interested in in the first place.
4. GIMMICKS
So true confession. A decade ago we drove a car on stage to get people's attention. We also built elaborate sets for every series hoping it would captivate people. And all of this did. For a season. But I also came to realize that whatever you use to attract people is what you need to use to keep people. 'Gimmicks' every week get old fast.
moments. 
We've stripped down our services and moved back to more of the basics: the Gospel, engaging moments and engaging messages. We can sustain that. And the basics, done really well (with a little extra from time to time) really do engage people. Why? Because Jesus, authentically and clearly presented, engages people.
5. INAUTHENTIC LEADERSHIP
People's fake detectors are set at a higher level than ever. In a culture that markets everything to death, people are longing for authenticity. Fortunately, that's the at the heart of the Gospel. What has to die, of course, is the leader who acts like he or she has it all together: the plastic veneer we put on hoping nobody sees the real us. Well, none of us has it all together. And while there shouldn't be any
gaping unaddressed character holes
 in your life, letting people see the real you (even if it scares you) is essential. These days, letting people see you're human is a prerequisite for ministry to fellow humans.
6. A SELF-CENTRED MISSION
You have to be careful not to make the mission about
your
church. When your church has had a little success, it's easy to become self-centred. The people you're trying to reach aren't interested in your church. What they're interested in (whether they realize it or not) is Jesus. And his mission. Churches that are obsessed about how big they are, how many programs they offer, and how much better they are than other churches have a limited shelf-life. The true mission isn't about your church. It's about THE church. THAT resonates.
7. RANDOM PROGRAMMING
The bigger your church, the more you will be tempted to add programs and ministries. Why? Because people demand them. Leaders—afraid to disappoint people or lacking an alternative strategy—cave and allow dozens (or hundreds) of random programs to emerge in their church. These programs can be counter-productive for numerous reasons: They compete for money, time and attention. They lead nowhere in particular. They cause more division than unity (ever try to shut down a women's ministry or men's breakfast?). They become their own mission and compete with the overall mission of the church. Why does random programming not work? Simple: because random programming pleases insiders but rarely reaches outsiders.
8. ASSUMING PEOPLE KNOW WHAT THEIR NEXT STEP IS
A decade ago, in a more churched culture, it was commonplace to assume that most people knew what they needed to do to become a Christian or to grow as a Christian. That era is gone. Now the average unchurched person arrives knowing almost nothing about Christianity, what to do to become a Christian or how to grow as a Christian. To understand how radically things have shifted, imagine you converted to Hinduism. How would you know you've actually become a Hindu? What's your next step? Exactly. Just remember that the next time a completely unchurched person begins to attend your church. At
Connexus Church
, where I serve, we reorganized our approach to new people around two key phrases: "I'm New" "Take a Step". We're doing everything we can to ensure people understand how to become a Christian, how to engage in spiritual growth and what steps they can take to help them grow. We even set up two hosted kiosks in the foyer under the phrases "I'm New" and "Take a Step". Our trained guest services people help orient guests around what step might be best for 
them 
to take next. Leaders, if you're not clear, no one else is clear either.
9. RELYING ON WHAT YOU'VE LEARNED IN THE PAST
I suppose at one time there was a day when seminary adequately trained church leaders for what was ahead. That day has long since passed. The basics—biblical knowledge, theology and the likes—don't change dramatically. And shouldn't. That foundation is reliable years, even decades later. But there's a growing gap between what leaders need to know about the culture and what they actually know. Some seminaries are catching up, but with change happening faster than ever, every leader needs to become a self-learner. So how do you keep up? Here are three ways I keep up and try to help you stay current, both as a fellow learner and a content creator.
1. Podcasts
200 episodes ago, I started a
Leadership Podcast
…largely because the conversations I was having with key leaders were changing how I approached leadership and ministry. First, I wanted 
everyone 
to be able to hear what key leaders were telling me. And second, I wanted an excuse to have more great conversations with key leaders. Hence, the podcast. You can 
subscribe to my leadership podcast for free on Apple Podcasts
 . It's an interview format in which I interview top leaders about church trends on a weekly basis to stay sharp personally, but also to help you.
2. Conferences And Courses
Conferences that really dissect practical leadership are also essential.
Rethink Leadership
is a brand new conference in Atlanta I'll be a part of in Atlanta in May 2019. It's a two day intimate, senior leaders-only gathering with today's top business and church leaders. Can't wait to get to a conference? I've also developed three online, on demand courses that can help you navigate the complexities of ministry and leadership:
The Art of Better Preaching
walks you through 12 ways to anchor and improve your preaching content, writing and even delivery.
Breaking 200 Without Breaking You 
will help your church scale past the 200 attendance barrier.
The High Impact Leader
will help you beat overwhelm and get time, energy and priorities working in your favour.
3. Current Reading
I read a lot of books. Many are timeless in nature (great leadership is). But there are also few can help you digest changing trends in leadership. That's exactly why I wrote my latest book,
Didn't See It Coming: Overcoming the 7 Greatest Challenges Everyone Experiences and No One Expects
. It will help you navigate the personal issues that plague so many leaders: things like cynicism, compromise, disconnectedness and more. Brian Houston and Andy Stanley call Didn't See It Coming 'powerful.' Nancy Duarte says it's a book that 'pierces the heart.' Ann Voskamp's take? "You have to read this book." And Jud Wilhite says "Seriously, this may be the most important book you read this year."
You can learn more and get your copy of Didn't See It Coming here.
Bottom line? However you decide to stay current, you have to stay current.
WHAT'S NOT WORKING FOR YOU?
So let's help each other. What's no longer working for you that used to work? Taken from https://careynieuwhof.com/9-things-worked-church-decade-ago-no-longer-work-today/
There I sat numb after what I just heard and experienced! The life I had was just sucked out of me, and at this moment I really wanted to just return to my old ways 100 percent and say to hell with it all! You mean to tell me after all these years of struggling and falling and stumbling and confessing and crying and repenting and finally getting to somewhat of a break, I HAVE TO GET PUNISHED FOR A SIN I COMMITTED SIX YEARS PRIOR BECAUSE I DIDN'T CONFESS TO A MAN? You mean to tell me all those years of confession and counseling that seemed to do nothing for me but give me the go ahead to keep on doing what I was doing because there was no REAL SOLUTIONS but a bunch of scriptures and church formulas that included "sitting down" and not participating in ministry activities. After experiencing all of that and still being clinched in the grips of my addiction, and finally going to the master and pleading my case and finding a freedom IN HIS PRESENCE that I never experienced before, THAT WASN'T GOOD ENOUGH? I think it was at this moment that all of the studying I had been doing that I never really shared with others because I knew my views on a lot of things that were going on within the church I was a part of, and the organization I was a part of, though claimed to follow a lot of the bible, a lot of the actual practices in the church were off. I sat there as my "sentence" was pronounced over me in bewilderment. Because I was a part of the organization and ministry and had subjected myself to the "rules and order" of the church, I submitted to the sentence of being "silenced" for six months. I just couldn't shake the fact that six years had passed, and if I hadn't experienced a transformation in my life from the other times of going to confess, and  since the pastor had revelatory knowledge and God spoke to him, He would have informed him that during those six years, I was not qualified to keep doing and leading praise and worship, teaching adult Sunday School, and Bible Class in his absence. Preaching some Sunday mornings in his absence, preaching around the state in our organization as requested. Surely, if my life was tainted and polluted, God would have revealed that so I would not pour any of that into the lives of those that I had been placed over to serve as youth pastor and to teach as well. To this day, I felt because other clergy had become involved in the entire situation, it was more of a power move to show them that I had been punished for my wrong. I could be wrong, but that's my story and I'm sticking to it. Needless to say, this event, coupled with some other issues that I personally felt were not handled properly by many in leadership would forever change my view of church, and actually help thrust me into a place of unexplained freedom I would embrace! Excerpt from The Preacher & His Porn
It may be hard to believe but child sexual abuse really happens. No matter what race, religion and economic status, children are getting sexually abused. And its effects don't stop until the child grows through adolescence and into adulthood. Most children who have become victims of sexual abuse usually grow up struggling with depression, self-hatred, alcoholism, drug addiction, depression, eating disorders, the inability to trust, and thoughts of suicide. They often feel hopeless, like there was no light at the end of the tunnel of despair. They experience nightmares and would wake up in the middle of the night with panic attacks. They fear they are getting crazy, that something was wrong with them. Although, they may be involved in a relationship, it was hard for them to be sexual, and they shut off during sexual activity. Most of the time, they just feel empty, disconnected, and alone. Sexual abuse can take many different forms. It could be an unwanted touch by a babysitter, a brother or sister, or even a parent, step-parent, friend, and even from a church minister. For others, it may be a recurring abuse that lasts for many years. It could also be a one-time occurrence, such as a date rape or coercive sex with a partner. A lot of times, survivors of sexual abuse don't speak about their experience, sometimes holding it as a secret they share with no one for years. Many blame themselves, feeling shame, guilt, and depression. Some victims experience flashbacks and live in fear. Others just try to block it all out. Their spiritual struggles and injuries are often deep and painful. They may feel abandoned by God, lose their faith, or feel a pervasive sense of spiritual isolation. There are different ways to heal and restore wholeness for those who suffered from the terrible trauma of sexual abuse. Victims of sexual abuse can heal from the depression, the anxiety, the panic, the loneliness, and the other ways that sexual abuse creates havoc. Healing may not come easy, but it is possible to regain a sense of wholeness once again. In order to address the deep psychological and spiritual wounds of sexually abused individuals, spiritually-integrated therapy helps in overcoming issues, such as anger at God, abandonment by God, and spiritual disconnection. It involves counseling on how sexual abuse creates deep feelings of shame, and how this shame covers the true beauty within. They explore how sexual abuse affects their sexuality and their beliefs and ideas about their bodies. In general, spiritually-integrated therapy healing, growth, and empowerment. According to a research study on the effectiveness of spiritually-integrated therapy, all of the participants reported significant decreases in psychological distress by the end of the therapy, and at a one to two-month follow-up, including significant decreases in depression and anxiety. Moreover, participants who were facing significant spiritual struggles reported increases in their spiritual well-being and spiritual health across the course of the therapy and at follow-up. This kind of spiritually-integrated therapy involves several individual sessions with a trained psychotherapist and complete healing may involve a long-term course. Although some of its aspects can be used on their own to begin or speed up their healing process.
Nothing prepared me for college!  ABSOLUTELY NOTHING!  After high school, I attended the University of Central Arkansas in Conway, AR.  This experience should have been one of the best experiencing of my life, and it was, but it was also one of the darkest!  I have made reference to and alluded to this throughout the book, but when you have an addiction to something, you learn adaptive coping mechanisms that sometimes remain hidden to others when you are not ready to let that addiction go.  Church became my coping mechanism!  The test would now come because I have been removed in a sense from that environment, now what would I do.  The excitement of course of being away from home was a cushion that would help me actually get my mind away from a lot of things, and it helped a lot. I remember the Sunday that I left for college.  I did not go to church that day as I had packed that Saturday night and finished up Sunday morning and my dad had promised that he would take me to my first official day of college.  I could look and tell he was already "lit", meaning had some "juice" in his system, at only 11:00 in the morning.  We went by the church first so I could say bye to my mother and my twin sisters, who were about 5 or 6 yrs old at the time.  My mother came out after I asked one of the churches ushers to get her for me.  A lot of the members knew I was leaving for college as well, and some that saw me gave me come encouraging words as well as those "remember you are saved" speeches.  My mother and sisters came out and I gave them a kiss and hug and she asked various questions to make sure I had things needed.  It's kind of funny now because you would have thought I was going to school out of state, and I'm only going 30 minutes away.  My brother made the trip with me as well, and seeing my dad a little "under the influence", I decided that I would drive his truck down as he dozed off and took a nap.  Thirty minutes later, we are pulling up to Arkansas Hall at the University of Central Arkansas, and I go in to get the information on the room I would be staying in and the instructions of the Hall.  After I checked in, I started seeing familiar faces from my high school, as well as some of the people I had gone to school with at some point from elementary up to high school.  I saw friends of my cousins who knew me, people of friends that I had, and others.  My brother basically helped me get everything in the room while my dad sat in one of the chairs in my new dorm and slept.  We knew about how long he needed to just sleep it off before he was good to go and we gave him that amount of time while we put things up and away.  My brother and I had never been separated from each other, but now it was time for both of us to venture on our own.  I'm a freshman in college, and he is now a senior getting ready for his last year in high school.  We woke my dad up and he was good to go…LOL!  He gave me the father son speech.  He was proud of me for making the decision to go to college and just encouraged me to "make something good of yourself" and "just do better than your old man".  I gave him a hug.  He reached in his pocket and gave me 100.00 for spending money and walked out of the room.  My dad had this look on his face when you knew he was about to cry, and he just merely walked out and didn't want to cry in front of me.  My brother was left looking at me and we both knew we were growing up and the time would come that our own lives would have to start, and this was the first step.  We both teared up a bit, and I walked him out to the front of the dorm and saw him and my dad fade into the parking lot and drive off.  I was able to meet new people, get involved in many activities early that kept me pretty busy, and my mind from wandering. Keep in mind that for me, to be able to go a complete 48 hours without giving into the urge to masturbate was a miracle.  There were times I couldn't go a complete day without giving into the urge.  I'm now left alone in this dorm full of anxiety because I know Avery!  I know Avery has been great at covering up and acting as if he is really perfect and saved.  I know Avery gives in to the temptation at the drop of a dime.  I know Avery NEVER DEALT WITH HIS ISSUE, NOW WHAT IS AVERY GOING TO DO BEING LEFT ALONE?  I tried my best to keep my mind clear and free, but it was definitely a challenge!  This campus was full of some of the prettiest girls from all corners of the state and surrounding areas.  This was going to be a fight!  My roommate had not yet come because he was a senior, and made his way to the dorm later in the week.  I knew that if I stayed in that room too long that I would not be good, so I did everything I could to stay out.  I had plenty of friends and a cousin that was at the university as well so I spent a lot of time with her and my friends.  The first few days were filled with activities for freshmen, so I kept pretty busy and it helped!  If I can remember correctly, my roommate came in sometime Tuesday while we were doing freshmen activities.  I remember a break of sorts and going to my dorm to put some items up that I had gathered throughout the day, and walking in the room and seeing some of his belongings on his side of the room, and I knew then he had made it in.  It would be another 6 to 7 hours before I actually met him, and the way we met, triggered so much of the stuff I was trying to get free from.  After dinner, I went and hung out with some of my friends at the student center until it got dark.  We walked the campus for a while because so many of the students were just out and about not doing anything.  As the night's festivities came to a close, we headed back to the dorm and hung out in the lobby for just a bit playing ping pong cracking jokes and having fun.  It was time for me to call it a night and I headed to my dorm.  I would say it was close to 11pm when I put my key in the lock and turn the door and opened it only to find my roommate whom I had not personally met yet, with his girlfriend's legs parted like the Red Sea and he going to town on her like he was drilling for gold.  I walk in and he quickly jumps under the cover with her and they start laughing.  I'm standing in the doorway with my jaw to the bottom of the floor and they are just laughing.  He introduces himself to me and his girlfriend, and they just get under the covers and finish….WHILE I'M IN THE ROOM.  This dude was a character!  I would soon find out how much trouble I was in by staying in that room with him.  Up until now, I really had no problems with watching pornography as it hadn't been made readily accessible to me, but I would quickly find out my college roommate and his girlfriend were hardcore exhibitionist! Some of the things that I walk in and saw were crazy.  I had heard of certain things people would do, but to actually see them do it and care nothing about someone being around was mind blowing.  I don't know how many nights I walked up to the door and heard her moaning and groaning and just went to the lobby to finish studying.  There were many mornings I would wake up and she laying butt naked in the bed next to him.  How in the ham and cheese did he sneak her in here when visiting hours were over?  At this point, I was really trying to do right, but the spirits that this dude was releasing in the room was too much for me so much so that after about 3 months, I was in the Resident Assistant's Office wanting to move, and things lined up for me so that I was able to jump ship and move to another room.  After meeting with the RA, it was a matter of hours before I was out of that room and now moving in the room of Anthony Stanley, who has been a loyal friend and brother even until this day.  I needed that break so bad.  I don't think I could take walking in MY dorm with another man's girlfriend just hanging in the room even when he was in class talking crazy.  I don't think I could take another night waking up and seeing their naked bodies laid across the bed.  I don't think I could take another day walking to the door and hearing all the moaning and groaning they were both making.  Many nights I didn't even go into the room until well after 11pm because I was just tired of the nonsense.  Now I'm in a place I can finally breathe again! (Excerpt From: The Preacher & His Porn)
If you have never been in the grips of something that you didn't want to be, and tried everything in your power to get free but couldn't, you can't understand the pain and frustration that one experiences.  Sometimes we can be so insensitive to the things people are experiencing because it is not our "thing".  One thing that I have discovered in my 20 plus years of ministry is that from the pulpit to the door, we all have something!  I don't care how holy or righteous people want you to believe they are, we all have things that we fight.  Your thing may not be as addictive to you as the next person's but in some degree, if someone else had your thing, they would not be as bothered by it as you, and if you had theirs, you may laugh and scratch your head as to why they are "struggling" as much.  We have no idea the factors that have caused a lot of the struggles and issues people are facing each day, and unfortunately, especially from my perspective, the church has offered minimal opportunity for those who live embattled daily, little hope.  I know it would be impossible for me to speak on behalf of everyone that has had a struggle and still faithful in church attendance.  I can only speak from the experiences that I have had, and there was little to no resources provided for someone like me who was searching for a way out, but continually getting sucked back in.  I can't blame the church for the decisions that I made to continue in the addictions, but I can point to the lack of discernment and sensitivity as a whole the church had. I could not tell you how many times I would go to service full of guilt and condemnation but carried on anyway as though nothing had occurred.  I acted as though I hadn't watched any pornography, hadn't fulfilled any of my desires, or acted a plumb fool during the week.  I would dread going to church for "God to get me", but I knew that if I was going to get some kind of help, it would be a church….or so I thought.  Here is another side note and I hope I don't offend you too much.  I was that guy who I believe put too much confidence in the church building and not in the power of God.  I thought there was some magical power in just coming to church, as do so many others.  We have made the building itself an idol.  The building has become as the golden calf in the book of Exodus.  We often put more value and stock in the upkeep of the building that the upkeep of the people.  We have the most magnificence buildings with the most broken people.  Vast majorities of the people that come to church, actually come for something, but rarely find that something they are looking for.   We have learned to mask the pain in praise.  Praise is not bad.  Praise is actually necessary, but what do you do when you have been praising Him for years and the tears of the struggle still wash your face?  We have learn how to "church it out", but it only lasts as long as the benediction.  Oh right now, I know I'm not talking to you.  You have it all together!  You don't know what it is like to work yourself up to feeling worthy again to even step foot back in the church, knowing how stained you got during the week.  You don't know what it is like to beg God not to even forgive you anymore if you do it again.  You don't know what it is like to finally believe that God is going to heal and deliver you and you put every ounce of strength you have in the service and leave with every ounce of the same struggle you tried to get rid of.  You don't know what it's like to fast for days believing that it's finally gone, only to have it come back even stronger.  You don't know what it is like to position yourself in front of the visiting Evangelists in hopes that he or she would call you out and give you a "word" that would let you know that God is still with you.  You don't know what it's like to get free Sunday, entangled again Wednesday, crying to get back Sunday to get free, only to resume the vicious cycles.  You don't know what it's like to look in the mirror hating yourself because…you did it again!  I lived this for years!  All I wanted was for someone to touch me!  Someone to feel me!  Someone to get a whiff of the stench of my struggles and addictions, and get beyond the smell of it and help walk me to deliverance.  I didn't have enough courage to scream for help, but enough hope to look for it.  I looked for it in Sunday school.  I looked for it in Bible Class.  I looked for it in praise and worship.  I looked for it in the messages, but I didn't find it.  I found inspiration, but not deliverance! At this point I had but almost given up because the screams I had couldn't be heard.
When I say it was more than a challenge to "stay clean", I would be completely wrong.  I considered anything that I need from a lustful perspective, be it entertaining lustful thoughts or masturbation, that it was considered a "hit" in my book.  I can honestly say as I am writing this, that as far as committing fornication, it would be nearly three years before I would do that again.  I had in a sense, conquered that demon, but the masturbation was still attached to me and I couldn't shake it loose.  I would continually stay in line with my season pass to that roller coaster and spend more time going back and forward to my pastor's office telling him what I've done AGAIN, and repeating the cycle over and over again. The church I grew up in was a part of the Arkansas District Council of the Pentecostal Assemblies of the World, Inc., and every so often we had "The Council", which was the gathering of all of the churches statewide that were a part of the organization as well.  When I say HYPE!!  The level of "having church" couldn't be compared to what people call church these days, just my opinion.  The council would start on a Tuesday of the week with the Sunday school department kicking off the festivities and the Young People Department sending the gathering out with a bang.  I remember the summer of 1987, it was the July Council and it was being held at our home church.  When I say everyone in the organization, especially the youth looked forward to the Saturday of the council, would be an understatement.  We had various activities, seminars, poster and essay competition and the ever popular Bible Bowl.  This particular July Council, we had a church rally, where all churches had the opportunity to do a rally for their local assembly.  During the rally, the Vice President of the Youth Department decided to open the floor up and asked for a young person to come up and give a testimony or words.  There was a pause as we all waited for someone to make the first move, and the next thing I know, I'm running full speed down the aisle of the church and in the pulpit giving some words.  I have no recollection of what I said, but that moment would be a defining moment in my life as previously I had an experience with God during prayer that would only confirm what I knew I would be doing a portion of my life, and that was preaching. I always had a love for learning the bible and studying it.  There were some people who could see that I had something in me that I couldn't even recognize at the time.  I had different people ask had I been "called" to the ministry and I would sort of tense up when they asked simply because of an experience I had on Tuesday night during our regular prayer service where I distinctly heard the voice of God calling me to it.  I would often just look at them and not answer, but deep down inside I knew I had been, but how?  How in the world could I ever be called to do something for God with the struggle I had?  There was no way God would use me…Boy was I wrong!  As I stated in an earlier chapter, there was a fellowship between my home church and sister church on third and fourth Sundays.  One of the portions of the service that I often looked forward to was the "program".  There was a time after the testimony/praise and worship service that we had a short program in which different people did certain things on the program.  There could have been someone designated to do a poem, a solo, a reading, you really had no idea of whom or what was on the program but to sort of have a break for regular service was exciting.  There was a time in which I had been called on to do words of encouragement/inspiration, and I remember "tearing the church up", and from that moment, I felt as if I was one of the youths that was set apart.  After service, many people would come up and tell me how much they enjoyed my words, and I felt really proud, but confused, because I was still masturbating and giving in to my lust.  I thought I couldn't be used because of my problem, but I just got proven wrong at church.  This would be another turning point in my quest to pursue God more with my heart, but also prove to be a means by which I could use my charisma at church while doing my dirt!
There were occasions, which my aunt would run out of certain items in the kitchen such as: salt, pepper, flour, you know the basics.  In the neighborhood that she lived in, there was a neighborhood IGA aka Handi Pantry, which we would go on occasions to buy her anything that was missing in her kitchen that was needed.  We thought we had hit the jackpot when we got a chance to go to the store because we knew any trip to the store automatically meant that we would be on the receiving end of treats.  Whether it was a box of Lemon Heads, Red Hot's, Now & Laters, Corn Nuts, it did matter, we were leaving IGA with something in our pockets in addition to what we were sent to get.  This was how we sent many of our summers until we had reached the age that our mother trusted us enough to stay at home by ourselves. I will never forget "that day" when we had to make a detour to go and check on someone that my aunt had asked us to as it was on our way back to her house.  My brother and I, after going on one of our "excursions" to IGA, took an alternate, but same way back to our aunt's house and made a quick stop at a nearby mobile home park to drop some items off to someone she had instructed us to.  I remember we knocked on the door to hand the bag to the person, and because of their state of mind, they began to try and solicit me to come into the mobile home, but there was something that didn't seem right, and as I look back now, I can see that there were angels with me on that occasion.  This person at one point was one that a lot of us younger boys had looked up to.  They were a sharp dresser, had money, had the latest automobile, I mean as a young boy, this was someone that you could see yourself patterning yourself after…. until!!! A drastic turn of events in this person's life which we are still unsure of to this day, caused them to turn to a life of extreme drug use, and they literally changed before our eyes.  No longer were we impressed by their lifestyle and example but hoping to become something different based on what we witnessed happen to them.  I can vividly remember him saying to me, "I bet you won't come in here and go in my bedroom", and even at a young age, I knew that something wasn't right about him even asking me to do that.  We gave him the sack and heading back to our aunt's house.  I didn't think anything about the situation anymore that day until this person showed up at our aunt's home.   One thing I didn't mention about my aunt earlier was that she had Multiple Sclerosis, and though she was agile and able to move on her own, she wasn't as fast of course as a normal person with full function of their limbs. When this person came over, there was an eerie feeling that I had when I saw him, and I will never forget it.  He was there for about 30 min and way was able to manipulate my brother and aunt preoccupied with something that I have no idea to this day what they were doing.  I was in the back room watching TV.  I remember so well, it was close to 2:30 and I Dream of Jeannie was coming on and for whatever reason I had, at the time, it was one of my favorite shows.  He came in and sat right next to me and just started watching TV.  Everything happened so fast!  Everything happened so fast!  He got up as if he was going out because a commercial came on, I remember it being an Oscar Mayer commercial, and I can still hear the jingle at times in my head.  He got up and locked the door and grabbed me and flipped me over so that my stomach and face where on the couch.  I was trying my best to scream but his huge hand covered not only my mouth but my nose as well.  I was trying to fight as much as I could, but I was no match for him, and before I knew anything, his pant was unzipped, and he was trying to penetrate me from behind.  I could feel him, and I couldn't feel him.  I was numb at that point.  Confused, scared, disoriented, so many emotions going in my head and body and suddenly, it was over.  He zipped his pants and pulled my shorts up and told me to go to the bathroom.  I went to the bathroom and there he gave me a towel and made me wash up.  I'm confused of course, but in the madness of everything, I had my first experience with Coast Soap!  Out of everything that I chose to remember, I remember Coast Soap.  We didn't have the luxury at our house to venture and buy the name brand soaps, or at least the ones that we thought smelled good.  We tended to stick with Ivory, which to me had no scent at all.  Through the horror of the ordeal, I do remember the Coast.  As I washed up, I wanted to run in and tell my aunt what had happened to me, but I can remember him saying that if I said anything to anyone that he was going to kill me or beat me up good.  I remembered those words for years, and they were a factor in keeping me silent for years! (Excerpt From The Preacher And His Porn)
Kindle Version Available Here:
One thing that I became a pro at in church was "confession".  This is a side note to the statement I just made and I'm sure many of you that perhaps have grown up in holiness will not agree with me but one of the discoveries I had to make in dealing with THIS ISSUE was the fact that I came to the realization and understanding that one of the reasons I could not and did not experience a level of freedom that I could enjoy, was because of my lack of acknowledgement of needing God to help me but running immediately to my pastor to tell everything that I had done.  I understand the concept and the importance of accountability and being able to have someone to be able to "put you in check", but in my case, the way the churches were set up, the pastor held the power to forgive your sins.  Of course I'm being a bit sarcastic, but the way I and many others spent time in confession, you would think our pastor actually had replaced Jesus.  I followed the rules of the church and anytime I found myself "in sin", I would do what the rules were and confess to by pastor(s).  As I began to mature in my walk with God, I would discover a scripture that would alter my perspective of confession, and the role my pastor(s) played in it.  I will discuss that later in the book as it will be one of the moments that would change me forever. I remember the first time I called my pastor after my "first offense".  I was a nervous wreck!  Here is another side note, and believe me you will probably get plenty more side notes throughout the book.  My first pastor, Bishop Leodies Warren was a true example of a pastor.  He was a nurturing pastor, full of wisdom, knowledge and understanding of the Word of God.  He was from that era when pastors had the respect of the community and members and non-members alike.  He was well known in our city as a holiness preacher, and had a lifestyle that backed his reputation.  So here I am, still a "newbie" in the church, I've "sinned" and now I have to go and tell this "god-like" figure that I've committed a sin.  I am not one hundred percent sure of the day I goofed up, but I do remember trying to build up the nerve to tell him after Bible Study on Thursday night.  It was a bit different growing up in the church.  You didn't have administrative assistants or secretaries that you had to book an appointment with.  If the pastor was free and had no one in his office, you simply walked in and talked to him.  I remember walking in church that night just weighed down because of what I'd done coupled with the fact that I actually have to tell him that I masturbated……..SO EMBARASSING!!! As I sat through the lesson, there was nothing on my mind but trying to figure out how to confess.  I had never had to tell on myself before, so I didn't know if there was some sort of script that we followed or not.  Bible Class is now over, and I'm psyching myself up to go back and talk.  Usually, after Bishop Warren was finished with his lesson, he would take up offering and then have the church announcements.  Usually, he would make his way to his office while the announcements were going on and one of the associate ministers would close out the service with the benediction.  The only humorous thing about confession was the whole church almost knew who was guilty because there was always a dash to his office after church.  Let it be a night for communion, the line seemed to be wrapped around the wall of the church of those whispering in his ear before taking communion so no one would be guilty of taking communion "unworthy" (I Cor 11:27-29) Because I really didn't know what to do being new so I just kind of stayed close to his office and when I saw one of the members leave and no one else around I knocked on the door and went inside.  For those that actually knew the late Bishop Leodies Warren and the way he talked, he said, "Brother Thompson", and I was scared as all get out.  I had peeped my head in Bishop Warren's office a few times, but never had a reason to actually go inside.  Now, I'm inside with the door closed and I got my nerves up to tell him that I gave into my lust and masturbated.  I actually braced myself for the worst as I really didn't know what to expect from my confession session.  He paused for a moment as if he were getting instructions from God, and he told me that I needed to be careful and that he would pray for me.  That's all?! You mean to tell me that all the anxiety and worry I brought upon myself was for my pastor to tell me that he was going to pray for me?   I actually felt this burden lift from me and it felt as though I could now get back on track. (Excerpt From The Preacher And His Porn)